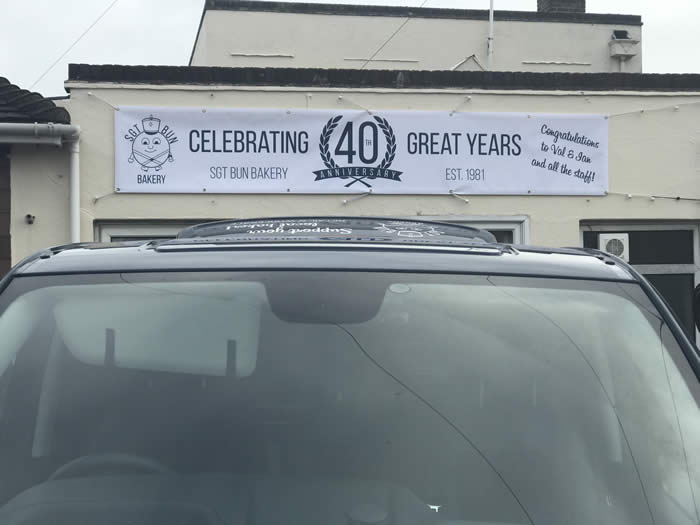 Welcome to the
Home page
of Sgt. Bun Bakery
and Mrs. "T"s
Tea Time Treats
We have now been baking for the people of Weymouth and around
for 41 years, a big thank you to all our customers.
January 2022
All orders for the next day
must be in by 2pm the day before
We are open for your bread, Rolls, Pies and Cakes
Monday to Fridays
8.am till 1.30.pm
Saturdays 8.am till 1 pm
Please phone us
on 01305 771109
or Email
valtempel@yahoo.co.uk
The Shop and bakery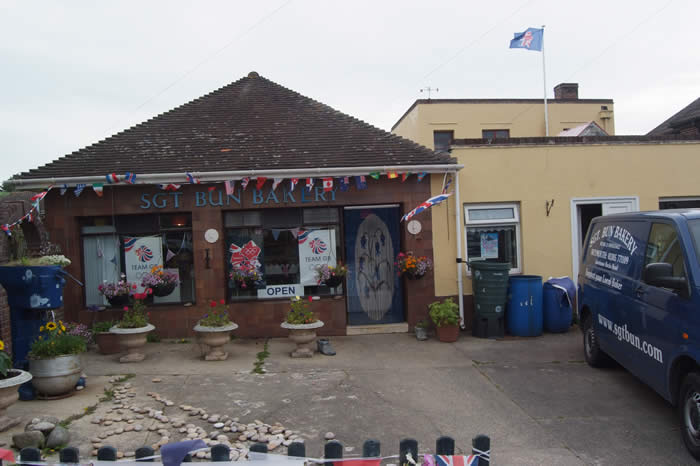 The shop March 2022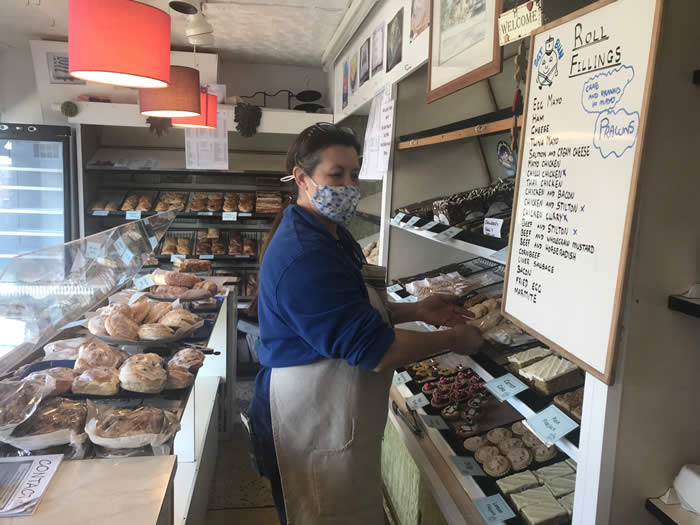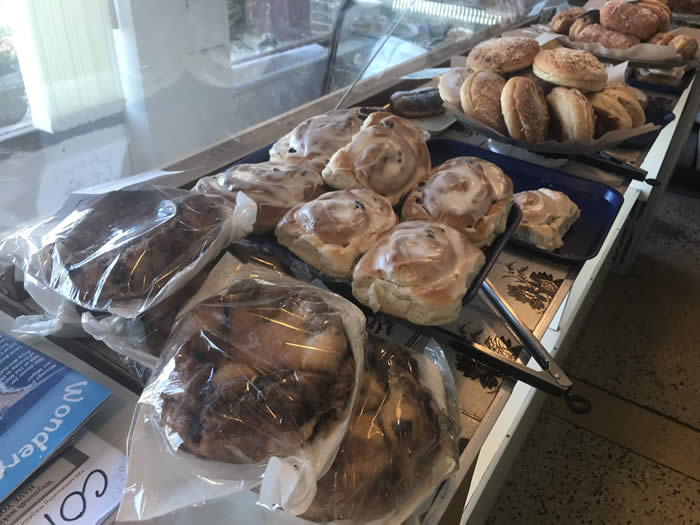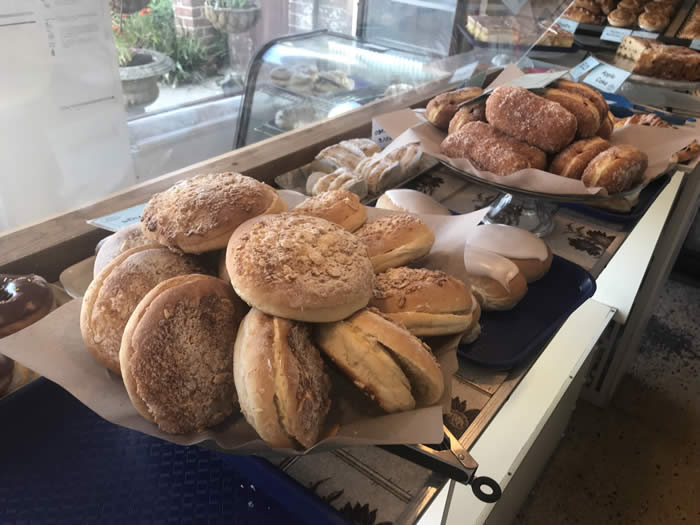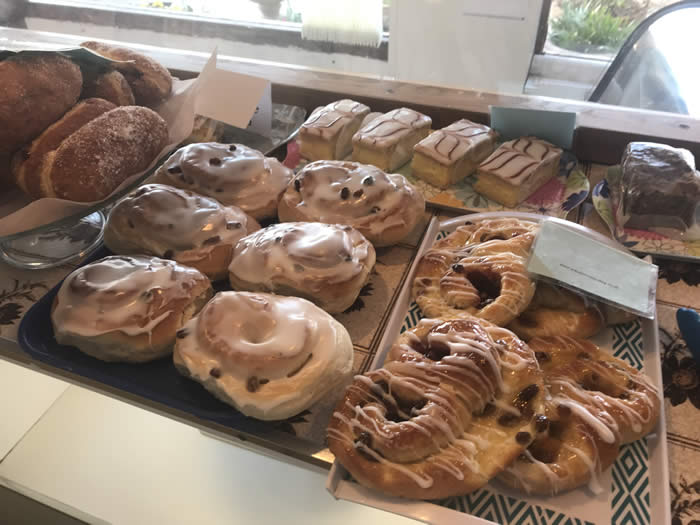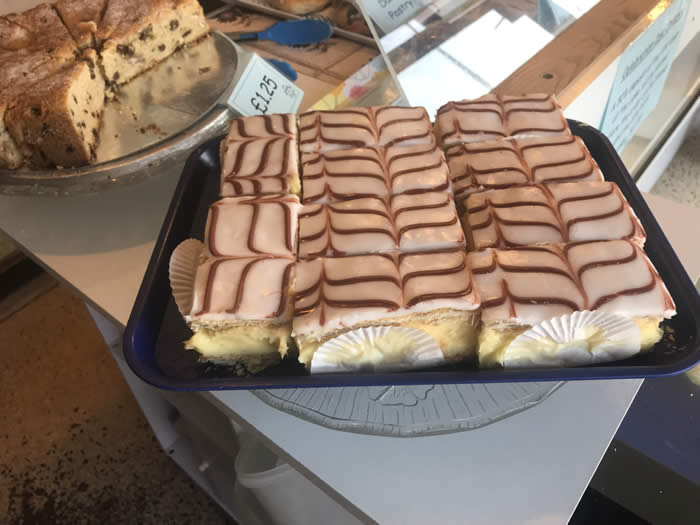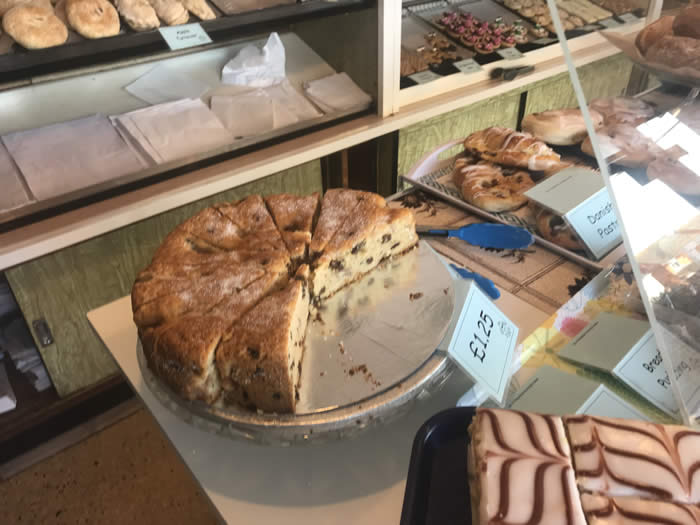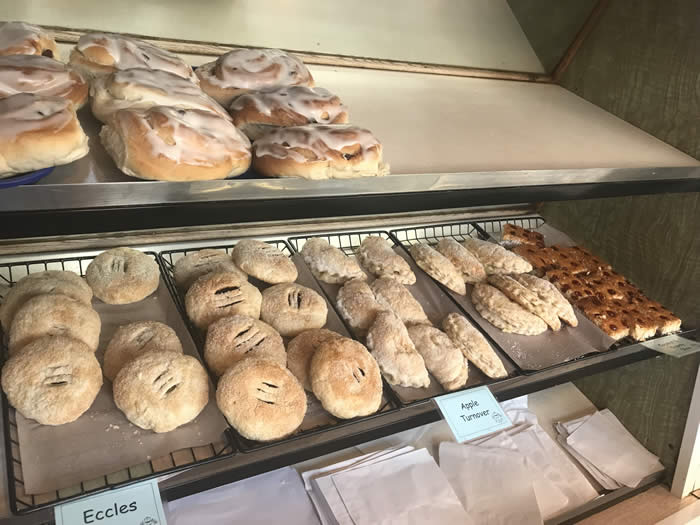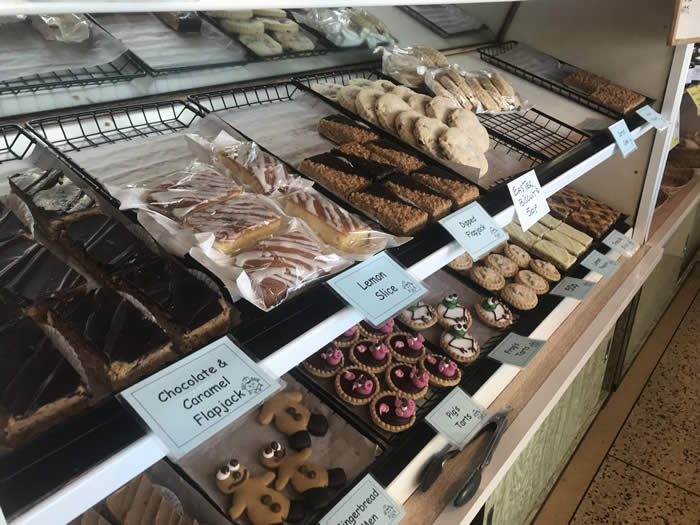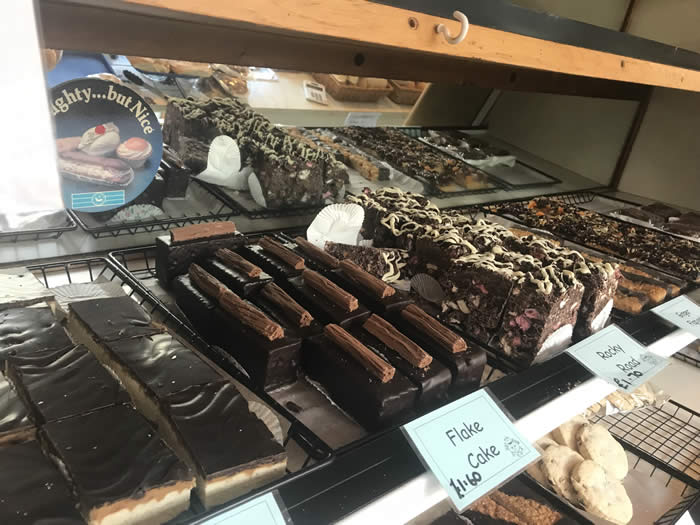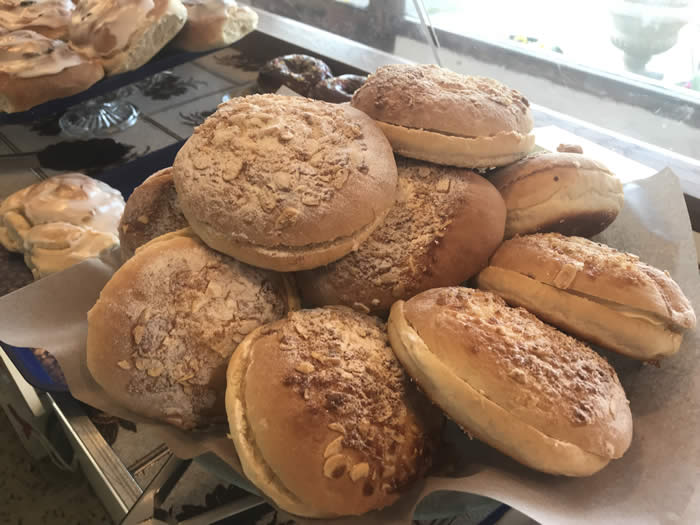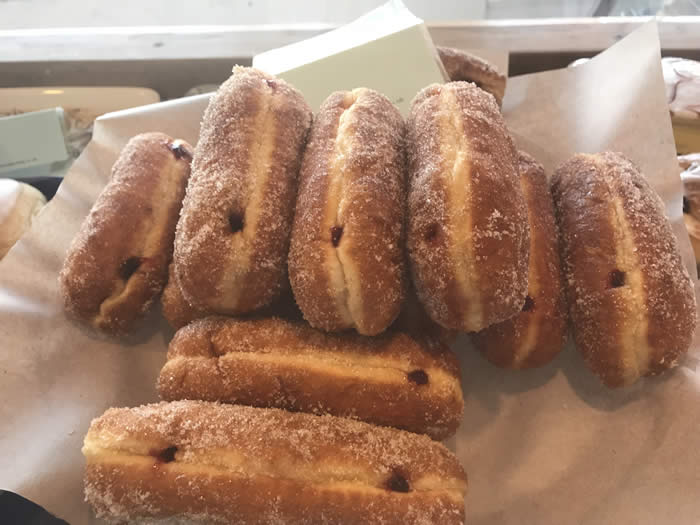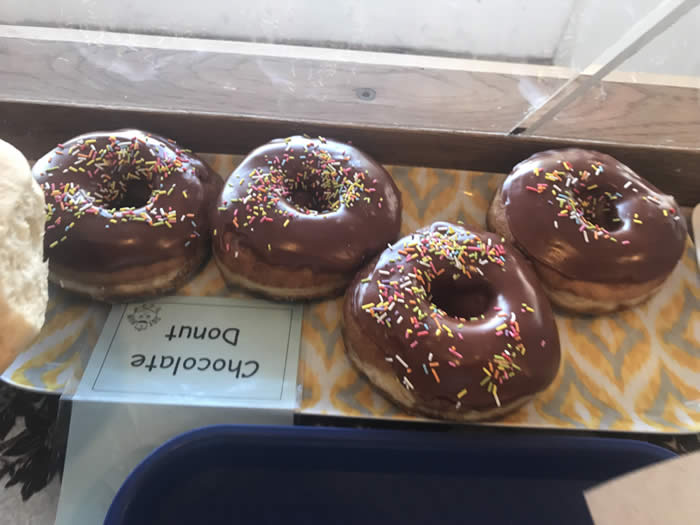 We are here on the map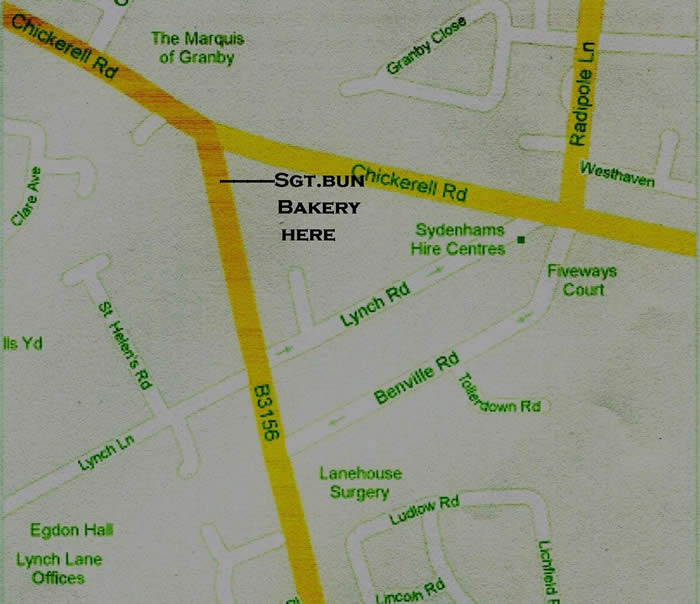 We are the Lardy Eaters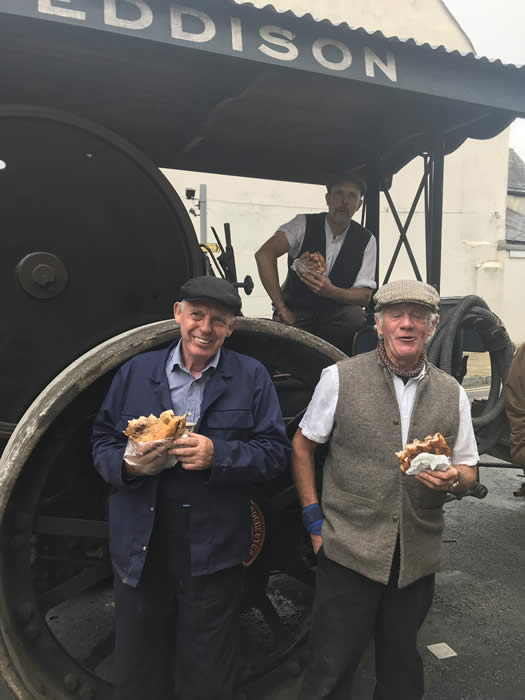 We are the Lardy Eaters
We eats lardies all day
Yipy hi a
Yipy hi a

Petra Enjoying one of our
Cream Scones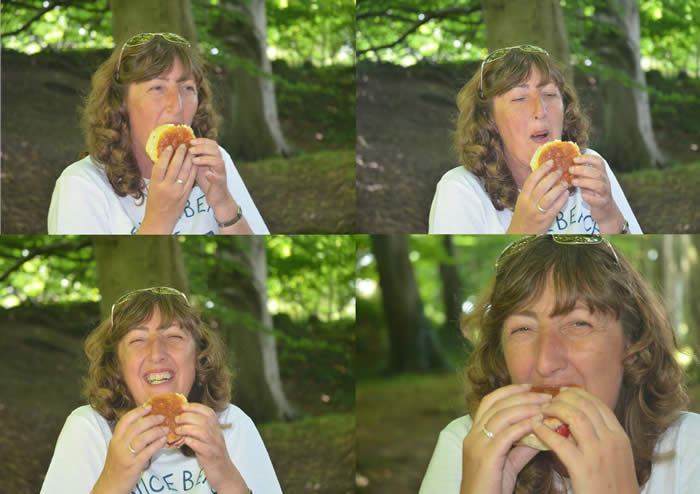 Facebook page
http://www.facebook.com/pages/Sgt-Bun-Bakery/152375328171684?sk=wall
Big Gingerbread House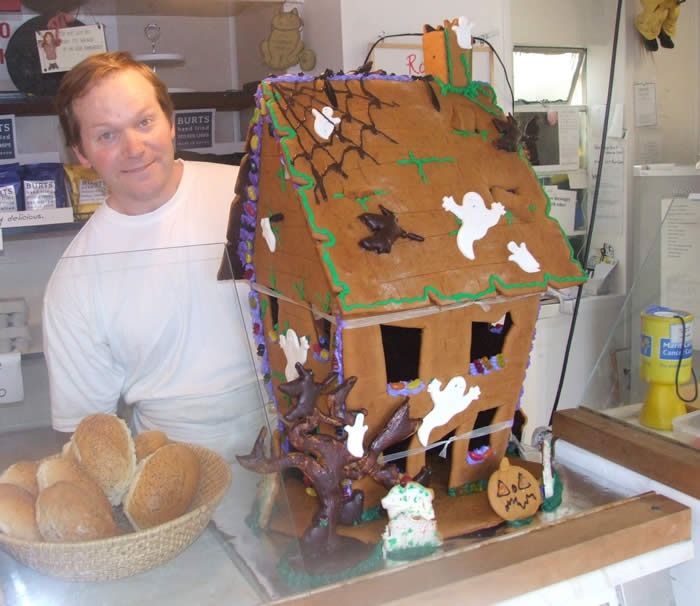 A very big gingerbread house we are raffling in aid of the R.N.L.I.
The entire money collected will go to them.
£1 a ticket available from the shop
A big thank you to everybody who purchased tickets.
We raised £165 and we made it up to £200 for the RNIL
All our bread and cakes are
made on the premises
Opening times
Monday 8am to 2pm
Tuesday 8am to 2pm
Wednesday 8am to 1pm
Thursday 8am to 2pm
Friday 8am to 2pm
Saturday 8am to 1pm
38 years of baking for the Community
You can find us at
Lanehouse Rocks Road
Weymouth Dorset
DT4 9DQ
Tel 01305 771109
email iantmp190@gmail.com
We are a small craft bakery situated on the west side of Weymouth, near the
Marquis of Granby Pub and trading estate, about one mile from the town centre.
Tasty Bread and Cakes
Made traditionally and fresh in our own bakery.
We pride ourselves on being traditional bakers and aim to maintain the same high standards to which our customers have become accustomed.
May we thank all who continue to enjoy our products, both from our own shop and at many catering establishments where we are happy to deliver, fresh each day.
NEW TRADE ENQUIRIES ARE ALWAYS WELCOME.
Also hot and cold snacks
All your favourites to take away and enjoy each lunchtime.
If it is your birthday and you want to give your friends a treat of buns and cakes, then an order placed the day before will get a 10% discount